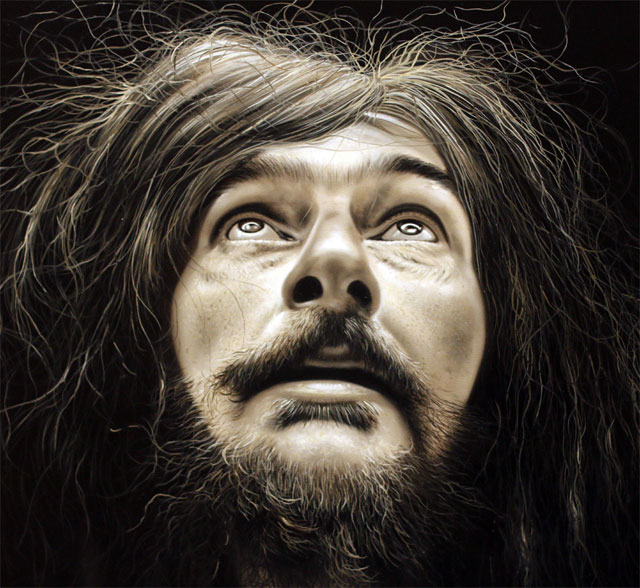 Over 120 artworks by 40 GCC and regional artists are being displayed at the 33rd Annual Exhibition of the Emirates Fine Arts Society, which was inaugurated on Tuesday at Sharjah Art Museum.
An artwork by Shaker Jalal from Oman on display at the 33rd Annual Exhibition of the Emirates Fine Arts Society at the Sharjah Art Museum on Tuesday. — KT photo by M. Sajjad
Held under the patronage of His Highness Dr Shaikh Sultan bin Mohammed Al Qasimi, Member of the Supreme Council and Ruler of Sharjah, from March 10 to April 8, the exhibition was opened by Shaikh Mohammed bin Saud Al Qasimi, Chairman of the Central Finance Department in Sharjah.
The exhibition is held in collaboration with the Government of Sharjah Department of Culture and Information and with the official sponsorship of Marsam Mattar (Matter Gallery), and will include three creative sessions in Dubai, Sharjah and Fujairah, as well as a shadow artist's exhibition.
Nasser Abdulla Mohammed, Chairman of the UAE Fine Arts Society, said: "Since its establishment, the Emirates Fine Arts Society has aimed at noble goals, namely to elevate the fine arts scene and introduce the public to its values and vitality. Fine arts are a form of art that requires high visual sensitivity and activation of one's imaginative capabilities. It enhances the cultural values for both artists and the audience, as well as establishes dialogue and connections to serve its goals. This is why we work on establishing the exhibition as a networking hub for all people interested in this noble form of art."
He also reaffirmed that the society capitalises on the great success it has achieved, and works on enhancing it by broadening participation and involving more talented artists from around the Arab world and beyond, which is bound to enhance the visual arts experience in the country.
Nasser highlighted that since its establishment, the society has been dedicated to enhancing the role of creativity, especially in terms of fine arts.
This dedication, Nasser stressed, will continue to build on the success achieved in order to strengthen relations with all international cultures and enrich the visual art experience in the UAE.