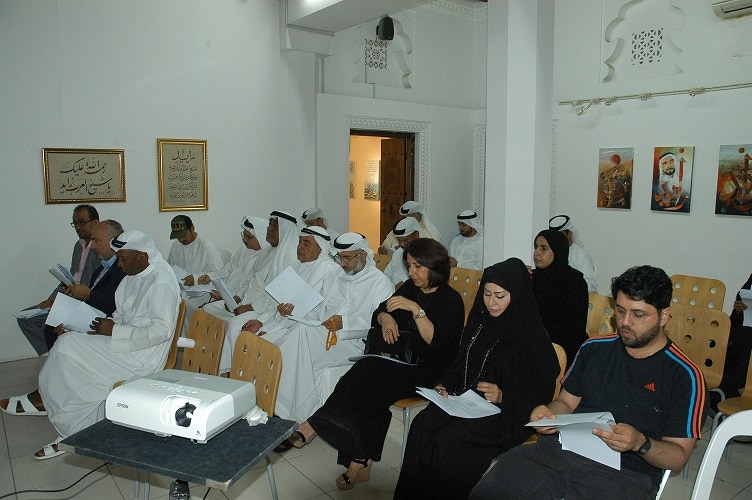 The Emirates FineArts Society (EFAS) elected its new Board of Directors (2018-2020) at its Ordinary General Assembly, where 13 members nominated for nine seats in the presence of representatives of the Ministry of Community Development.
The results resulted in the winning of artists Ali Al-Abdan as chairman of the Assembly, Salem Al-Junibi as Vice President, Khaled Al-Banna as Secretary of the Secret, Mohammed Al-Qasab, Saleh Shanbeh, Issa Al Ali and Marwan Al Ali members.
The General Assembly discussed the financial budget for the past year and proposed for the current year, and the financial and literary reports before starting with the election of the members of the Board of Directors and vote on the agenda of the Assembly and proposals of members and the selection of auditor this year.
The members deliberated on the achievements of the old council and the challenges it faced, in addition to the solutions sought under the new administration.