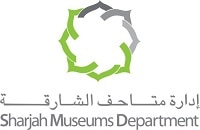 The Sharjah Museums Department (SMD) was established in 2006 by His Highness Sheikh Dr Sultan bin Mohammed Al Qasimi, Supreme Council Member and Ruler of Sharjah, as an independent government department
Museums are made to educate our children and our future generations.
Vision
To be a cultural beacon that enhances Sharjah' s identity locally and internationally and contribute in nurturing a community aware of museums' importance as a cultural, educational and enjoyable destination.
Mission
Deliver the highest museum standards to preserve collections & enhance an appreciation of culture and learning through our exhibitions, educational and community programs.
Sharjah Museums Department Policies
SMD policies aim to introduce our visitors to a series of terms and procedures that will allow the best use of our museums' facilities and ensure the safety of the collections and visitors at all times.